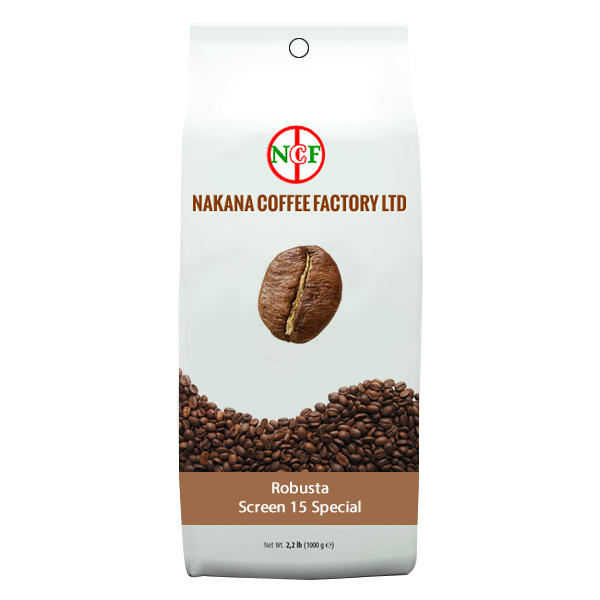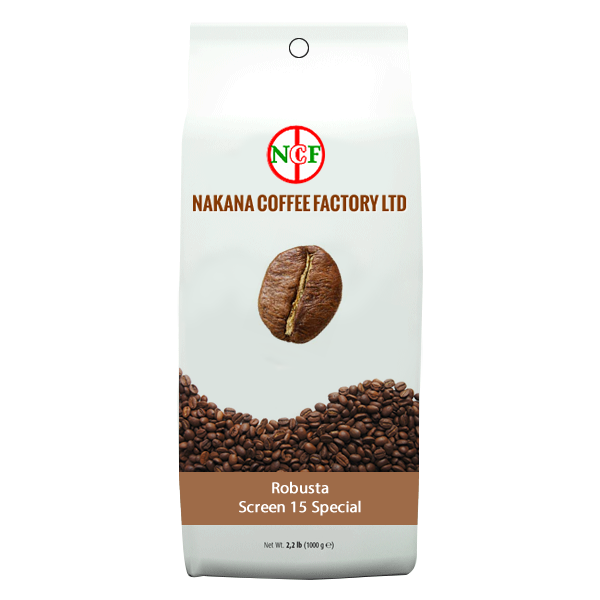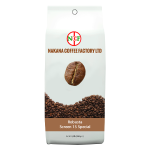 Robusta Screen 15 Special
Due to the ever-increasing need of the industry to receive high quality Robusta coffees, we entertain a selective buying of mainly factory coffees upcountry which then are separately dried and coloursorted. After this process the bean undergoes a careful polishing process, which makes it more even in appearance and cleaner in taste.
After the polishing process, this coffee undergoes a further cleaning process, after which it is coloursorted a second time and, if necessary, it will be handpicked to achieve the required quality standard. The end result is a coffee with less than 0.5% black beans.